Theme of the Day

An example of the Theme of the Day from 2012.
Feature Details
Name
Theme of the Day (TotD)
Located
Front Page
Use(s)
Creative comics tying in with the theme
 TotD stands 'Theme of the Day'. The Theme of the Day is a random theme which appears on the Bitstrips front page which Bitstrippers can then makes strips based on by clicking on the theme icon. The strips made in each them are collected together on their own page and may be viewed based on which strip has the highest rating or they may be viewed chronologically.
How do you get a TotD on the Front Page?

Edit
Almost everyday a new theme appears chosen from submissions made by clicking the "Make a Theme" link. If a submission is acceptable, it goes into a pool from which the daily theme appears at random. Previously, the themes were created by the site developers and the themes at that time sometimes changed at irregular intervals. Sometimes, the same TotD will stay up for up to a week.
Is there anything like TotD?
Edit
Yes there is! There are a lot of 'Community Comics' these are the different challenges. Remix Challenge where you have to make the picture into a comic, In the news, where you make a comic on your side of the news, and Design challenge, where you create what the theme is asking you in the best way.

For more information on remix challenge, see its page here.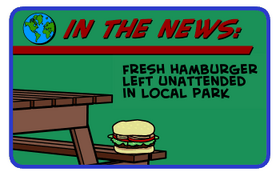 If there is a new scene, prop, update, etc, a new theme may be based around it.
the longest running TotD is Stream, which went from April to December 2014.
There have been two TotDs for bug, phobia, impostor, and 3 for juggle.